LOCATION
Physical Location: 32 East Main Street,
Berryville, VA 22611
Mailing Address: P.O. Box 306, Berryville, VA 22611
540-955-2600
ABOUT US
CLARKE COUNTY HISTORICAL ASSOCIATION
Founded in 1939, the Clarke County Historical Association is a 501c3 non-profit dedicated to preserving the history of Clarke County. Our offices are located in the historic Coiner House at 32 East Main Street in Berryville, Virginia.
Learn More
Check out our Newsletter!
Learn about happenings at the Mill, upcoming programs, a review of 2020, a report from the Archives, and all the exciting things we have in store for 2021. Click the button below to see our latest issue.
Newsletter
A National Register Historical Landmark and one of the oldest, most original operational grist mills in the country,
located in the heart of the Shenandoah Valley.
HISTORY CENTER and Archives
The History Center and Archives is home to our research library, archives, educational resources, permanent and temporary exhibits, and staff offices.
There are over 5000 items in the CCHA archives that focus on the rich history of Clarke County. Our online database, which can be accessed here (hyperlink to our database), is a great way for researchers, genealogists, and more to search our archives.
Temporary Exhibition Gallery
In 2017, the front room of the Clarke County Historical Association's museum in downtown Berryville was turned into a temporary exhibit space.
Permanent Exhibition
In 2004, the Clarke County Historical Association began planning a new and exciting museum experience for visitors to our headquarters in Berryville. On November 19, 2009, the vision of our late president, Roger Chavez, became a reality.
Trivia Night
June 1st | 6:30 p.m. | Barnes of Rose Hill, Berryville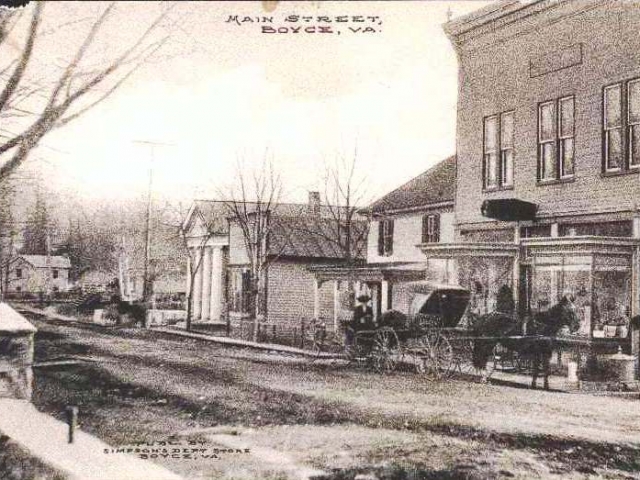 Downtown Berryville Walking Tour
June 20th | 2 p.m. | CCHA History Center and Archives
High School Millers School
March 28th | 10 a.m. | Burwell-Morgan Mill
CCHA depends on support from people like you to help us fulfill our mission: to preserve the historical resources and records of Clarke County and to foster their use, understanding, and enjoyment through stewardship and education.
We have collected a group of websites, mostly regional, that may assist you in your exploration of Clarke County and the northern Shenandoah Valley. We hope you find them useful.
If you have questions about our association or our website, we would love to hear from you.